The 12 categories of Christmas
At Christmas time, Aussies shop with their feet rather than fingers. Here's some of Australia's favourite offline retailer categories during the holiday season.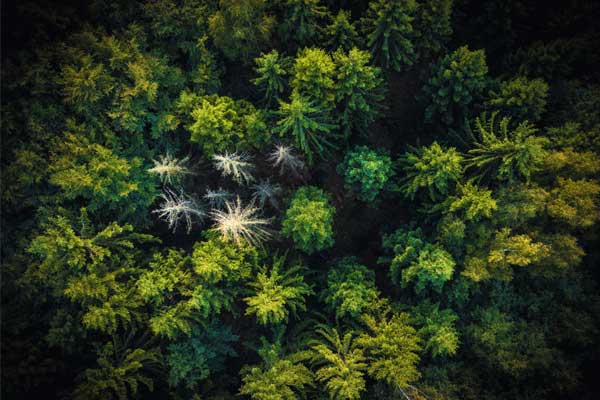 If you've seen our article on the Economics of Christmas, you'll know the market trends at this time of year shift significantly. Aussies are busy buying food and drinks for family gatherings and loading up on presents, and the time pressure in December means customers are preferring to do the rounds in person rather than online.
The proportion of online sales, as a share of total retail spend, averages around 8-9% across the year. Online shopping peaks in November – thanks to those organising ahead for Christmas – but in December, shopping centres shine. Offline spending increases by 40% at Christmas compared to the rest of the year.
So, what are people buying? Here are 12 offline retail category shifts at Christmas:
Last-minute feast preparation in the final week of Christmas means supermarket sales increase by $384m vs. the previous week.
The week leading up to Christmas is clearly a time for celebration, with liquor sales increasing by $143m or 42% vs. the previous week
Aussies treat themselves and others to more R&R at this time of year, with health & beauty spa services increasing 44% in the weeks leading up to Christmas
Despite the increase in vegetarian and vegan diets, Meat and poultry retailing increases by +$61m in the week leading up to Christmas
The love affair with activewear flows into gift-giving, with Activewear sales increasing by +32% in the week leading up to Christmas vs. the previous week
Books are also a popular gift with book retailing increasing by +26% or +$12m in the week leading up to Christmas vs. the previous week
Gifts for a special someone sees jewellery and watch sales increasing by +59% or $68m in the week leading up to Christmas vs. the previous week
As a hands-on gift alternative to books, Computer gaming retail sales increase by 43% or in the week leading up to Christmas vs. the previous week
Taking kids to the movies is still a favourite pastime in the three weeks leading up to Christmas, with Cinema sales increasing by 62% vs. November
Aussies are remembering to protect themselves against the summer sun, with Sunglasses sales increasing by +58% in the week leading up to Christmas
Perfume is a popular last-minute gift purchase increasing by +77% in the week leading up to Christmas vs. previous week
Lastly, a significant decline: we're not willing to miss a good meal with friends and family in the festive season. Spending on weight loss services decline by -61% in the first three weeks of December
The last-minute scramble driving shoppers to stores means Christmas is a critical time for shopping centres and retailers. In order to make the most of it, you need an in-depth knowledge of shopper behaviour and preferences – here's where Quantium's unrivalled data ecosystem can help maximise asset performance.
Q.Centre, our new, simple and intuitive retail centre management product, delivers actionable insights for retail property operators to better understand customers, track market share and the competitive landscape, create data-driven profiles for leasing. It can also deliver granular, historic data to answer specific, strategic questions for your centre or portfolio.
More than that, we can help you strengthen operations beyond the Christmas period. Work with us to let data science and AI make 2019 your strongest year yet. Visit our Q.Centre page for more information.