Transform tomorrow, today
Join the Quantium Graduate Academy
This is your chance to make an impact working on real-life projects!
Join our award-winning Graduate Academies – applications open in June each year for our Summer Internship Academy and February each year for our Graduate Academy
Applications are now open!
Quantium combines a diverse team of experts all dedicated to harnessing the power of data to drive transformational outcomes for individuals, organisations and society.
As a business, we focus on fostering the learning and development of our Graduates and Interns. We are inspired by their innovative thoughts and ever-growing capability.
Our Academy accelerates learning, fosters top performance and helps place you in our dynamic teams across different industries.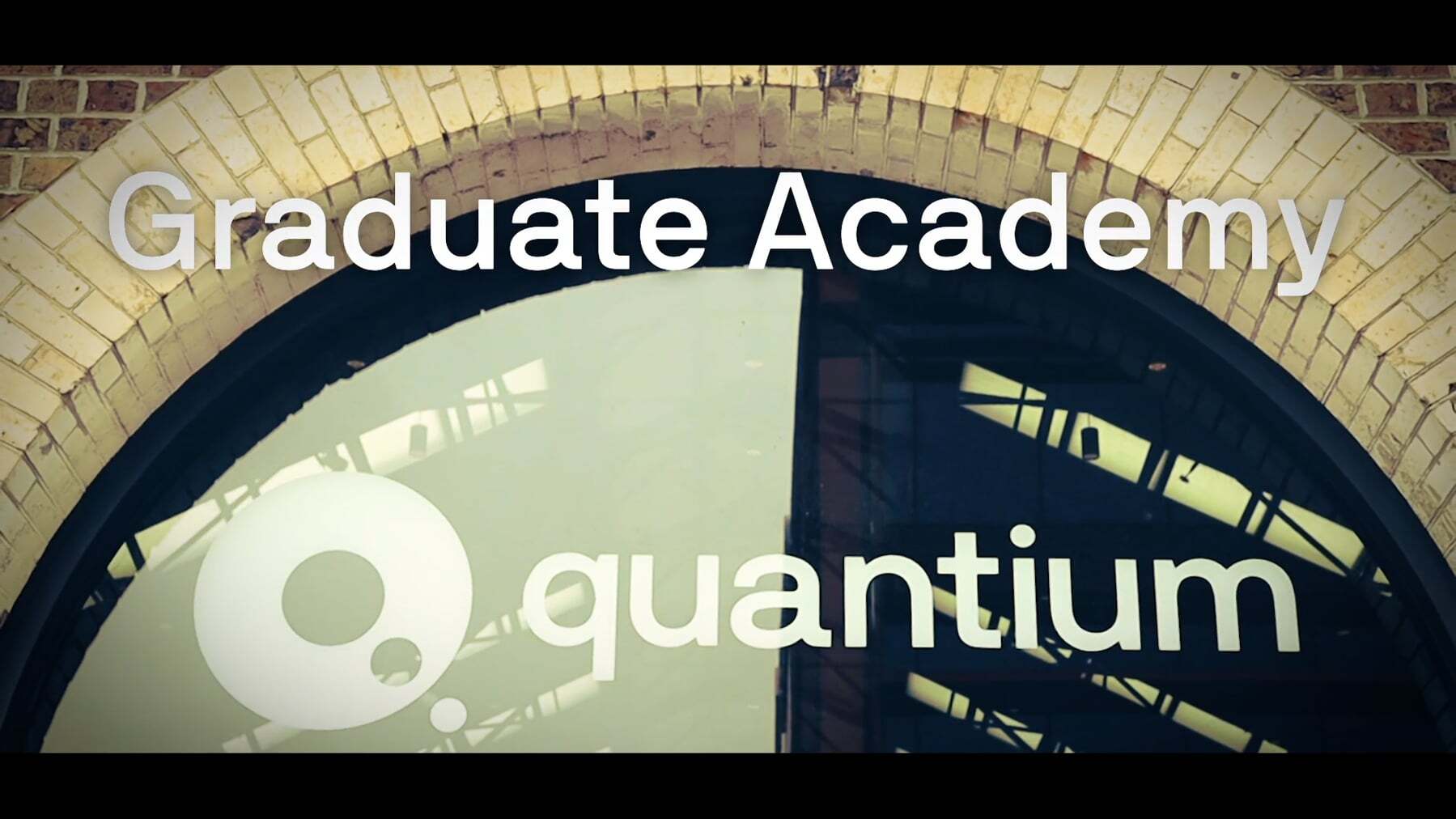 Frequently asked questions
Q: Who is eligible for a Quantium internship?
A: Our Summer internship positions are open to penultimate year students from all disciplines with Australian or New Zealand Citizenship or Australian Permanent Residency. If you are in your final year, check out our graduate roles. If you are pre-penultimate year, check out or virtual experience programs via Forage.
Q: When does the internship take place?
A: The internship program runs over 9 weeks over the summer university break. Approximately mid-December to February.
Q: Are Quantium internships paid?
A: Yes, all internships are paid roles.
Q: Who is eligible for a Quantium graduate role?
A: For our graduate roles we are looking for final year students as well as recent graduates within the last 18 months. Graduate Visas (subclass 485) and Permanent Residency visas are both accepted into the Graduate Academy. If you are on another type of student visa and are confident you'll receive a Graduate Visa prior to starting at Quantium, you're welcome to apply too!
Q: When are the graduate start dates?
A: There are two graduate start dates throughout the year, in February and August.
Q: Do I have to provide my transcripts?
A: We know COVID has taken a toll, and in the interest of seeing how you perform on merit, we won't review your transcript or CV (beyond double-checking eligibility). We'll still seek a copy of both so we can perform a future study on job performance by background and university performance but it's not part of our hiring decision.
Q: Does Quantium provide relocation support?
A: We offer graduate roles in Sydney, Melbourne and Canberra. If you're based in a different city but planning to move to one of these locations, you're welcome to apply! We don't provide a relocation package but can provide any other information to help with settling in.
Q: When can I apply?
A: Applications open in February for our Graduate Academy and June for our Summer Internship Academy.