Pandemic ups the ante for empathic banking
Bernard Wilson urges banks to use data and technology to go beyond generic offers of financial assistance, anticipate the changing needs of their customers and deliver tailored empathic action which genuinely supports them during uncertain times.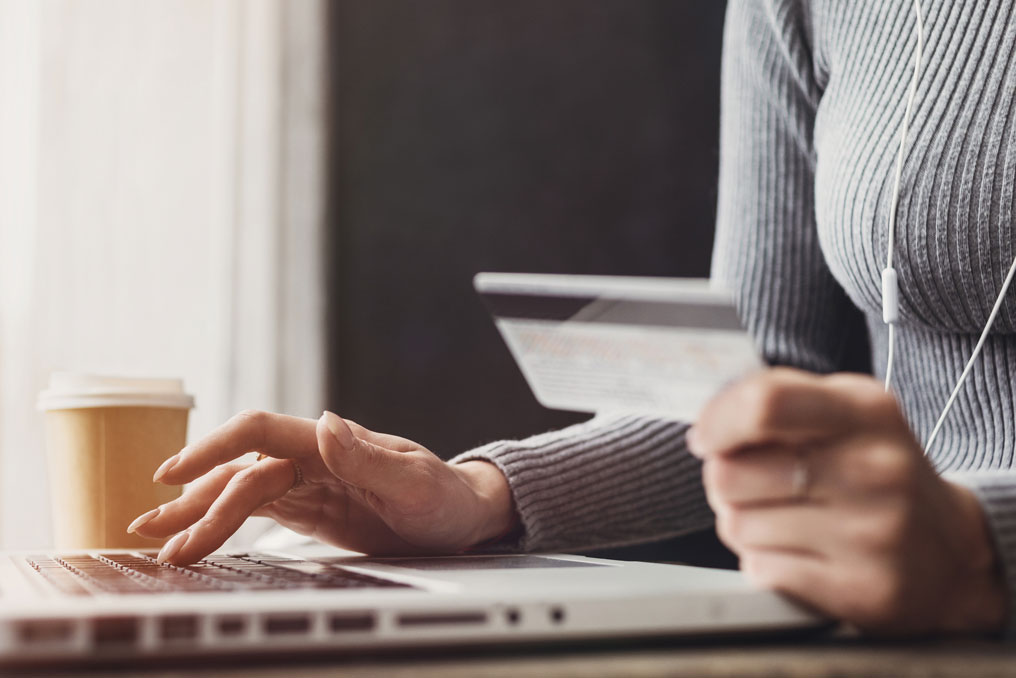 The concept of Empathic Banking became increasingly prominent across the US banking sector throughout 2019, but in the shadow of recent events it should take on even greater importance. As financial institutions around the world seek to support their customers through what may become the worst downturn since the Great Depression, there has never been a greater impetus for banks to anticipate their customers' needs and connect them with the right support at the right time.
Institutional responses to this pandemic are coming in waves, and it's heartening to see banks progressively introduce new relief measures in line with the severity of the situation. But if banks' proactive engagement with customers doesn't keep pace, many vulnerable customers will suffer financially without realising the benefit of options available to their unique situations.
In a world where customers expect banks to instantly recognise them and help them manage their finances on a personal level, a link to the total list of available relief measures or general contact details for an overwhelmed customer support team won't be sufficient in the midst of the current chaos.
What is empathic banking?
Before this crisis captured the attention of the world, there was already a growing focus within established banks on maintaining customer loyalty. Scores of new competitors have recently entered the market, sparking an arms race with incumbents for innovation in digital and physical customer interaction models. The friction involved with changing institutions has been dissolving rapidly, and fostering loyalty to reduce customer attrition has become a critical lever for continued performance.
For incumbents, the decline of in-person branch banking has also removed much of the convenience associated with loyalty to one institution across all products, and a new generation of tech-native consumers has arrived on the scene, quite prepared to pick and choose the most competitive offerings in each category. This was resulting in the commoditisation of banking services, evidenced by an increasing share of deposits finding homes at smaller institutions.
Loyalty in banking is no different to other sectors: it is an outcome, not an input. It is as simple or as complex as doing what is required to ensure customers feel loyal.
Empathic banking recognises that each customer has unique needs and expectations and places these at the heart of customer engagement. It seeks to develop meaningful customer solutions that respond to real needs – across all channels, touchpoints and devices, and engage in customer conversations that develop relationships of mutual value, engendering true loyalty. This loyalty translates to greater front-of-wallet, increased stickiness, and the broadening of a customer's activity across the bank's product range.
As businesses and individuals struggle against the sudden and immense shocks brought on by responding to COVID-19, the need for empathic banking is now urgent.
Empathic banking in the current crisis
Banks around the world, including our US Banks, are moving rapidly to support those customers undergoing financial hardship. This assistance includes measures such as the deferment of loan and credit card repayments, refunding late / overdraft fees, increasing access to emergency lines of credit, waiving penalties for early Certificate of Deposit withdrawals and offering emergency low-rate loans for to sustain cash flow to small businesses.
This is ethically admirable and makes economic sense; early uptake will be crucial to staving off the prospect of mortgage defaults, business collapse and disastrous investment decisions made under duress.
But there is an opportunity for banks to completely differentiate through exceptional communication with their customers that connects them seamlessly to the particular initiatives, which fit their unique financial and personal circumstances. To accomplish this, market leaders need to leverage their customer understanding to proactively identify vulnerable customers and support their financial wellbeing.
Using your transaction data to accelerate empathic banking
The major question is how to anticipate individual customer needs with confidence to deliver personalised empathy at scale. The simple answer is that, in many ways, customers are what they spend. Transaction data is a window into customers' needs and financial situations, and banks that successfully rise to this challenge will do it by harnessing insights only available from spending behaviour. Transaction data is foundational to understanding customers' life-stage, habits, passions and preferences, and in the current climate, it provides the key to identifying changes in both income and expenses to facilitate early and empathic intervention.
Empathic banking is focussed on identifying key customer 'moments' which trigger action. In the current crisis, key 'moments' hidden in a customer's transaction data might include having insufficient funds to cover an expected bill, increased usage of buy-now-pay-later services, increasing or even stable discretionary spend, and increased payments towards credit cards with other financial institutions. Once identified, these 'moments' can be linked to available support measures or existing products and services that address that customer's imminent needs.
Done properly, empathic banking offers customers greater peace of mind and a more stable financial outlook, whilst also bringing more of their activity to the bank. For example, a customer who regularly pays the full balance on a credit card at another financial institution but looks to have shifted to minimum payments would be a perfect candidate for a personal loan that allows the customer to consolidate their debts.
It should not need to be said that the immediate priority for financial institutions should be customer welfare, with customer loyalty and the bank's reputation second and profit motives a distant third. If this crisis teaches us anything, it is the extent of mutual dependency within our economic system. The financial institutions who at this time can deploy empathy at scale in their processes will genuinely change lives, and we'll all be the better for it.
How can we help?
Our product Q.Refinery transforms transaction data to an enterprise-grade structured data asset as the foundation for deeper personalization, enabling out-of-the-box enhanced targeting and supercharged predictive modelling. The combination of Q.Refinery and our global analytics consulting team, with deep expertise in delivering value from banks through data, means we are uniquely positioned to accelerate the delivery of your empathic banking strategy and support you and your customers during uncertain times.
Contact us for more information, and I will connect you with the relevant lead in your market.