Craft banking: What the finance sector can learn from the beer market
Quantium's Chris Barry draws parallels between shifts in beer consumption and the potential disruption in banking.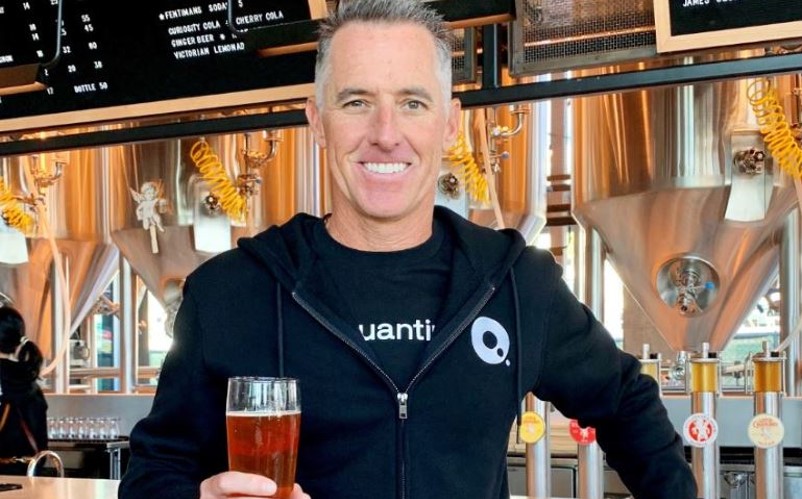 By Chris Barry
Anyone who has ever taken their chances with the lonely can of beer left at the back of the garage fridge from last year's summer BBQ can likely attest beer is usually a product best served fresh. For this reason, before the days of refrigeration, beer was for the most part sourced from small local brewers in your hometown. In the 1870s there were more than 4,000 breweries across the United States, but technological advances in storage and transportation over the course of the 20th century precipitated massive consolidation in the industry, and by 1980 there were less than 100 brewers, of whom the top ten accounted for almost 95% of the market.
Today it's back to the future for brewing, with the US boasting some 7,450 breweries at last count. This time it is consumer preference, rather than technology, that has driven the proliferation of brewhouses and microbreweries across the country and re-invigorated interest in smaller batch regional players. This is being played out as a story of passion over profit and consumer-centricity over corporate efficiency, but craft beer is no niche market anymore – it's actively stealing market share from its mass-produced counterpart, and according to the Brewers' Association, the craft market now accounts for 16% of domestic beer sold in the US.
Banking could be about to have its own 'craft beer moment'. Once the domain of small, local outfits, successive rounds of consolidation have left a few large players with the lion's share of the retail banking market. But in an age of active cynicism towards big corporations, and with the closure of local branches – running in the US at a rate of almost 2,000 per year– severing the principal means of personal interaction with customers, banks are facing a serious crisis of confidence. These closures represent a real and substantial risk to the major players, particularly as their customer base becomes increasingly dominated by Millennials and Gen Z, who lack the institutional loyalty of previous generations and who increasingly seek out products and solutions that are intimately tailored to their personal situation. They are also tech savvy and expect nothing less than a seamless and integrated customer experience.
The market for savings and loans has never been riper for disruption, and a wave of challenger banks and fintechs across the globe are vying to seize the opportunity and deliver a personalised, data-driven 'craft' experience to a new generation of banking customers.
This is a familiar narrative, and one not confined to the banking or brewing industries. Yet industry insiders always seem to be taken by surprise when the same playbook is rolled out on their own turf. Does this have to be a battle of big against small, where the Davids will inevitably fell the Goliaths?
We don't think so, and neither do the large brewers, who believe that they can compete for the craft beer dollar with the best of the bearded hipsters. The large beer companies have made significant inroads into craft brewing over the past decade, whether through acquisitions (such as AB InBev's purchase of Goose Island in 2011 or the case of Anchor Brewing, America's oldest modern craft brewery, which was sold to Sapporo in 2017) or by developing craft labels of their own such as Colorado Native, which comes straight out of the Coors brewery in Golden, Colorado.
To contain the loss of market share to smaller, more nimble operators with less institutional baggage, banks will need to follow the lead of brewers, and re-orient their core to better align with consumer trends and demographic shifts. In the United Kingdom at least, where the current account market share of the big four banks shrank by 22% over the past decade, the established players are fighting back, with a number creating their own challenger banks to take on the disruptors. To date, it would appear that most banks prefer the internal development model, with only 20% of the top 50 US banks having acquired a fintech startup over the past five years.
Just as brewers are looking beyond beer with products such as kombucha, seltzers, crafted spirits, and even cannabis-based drinks, those banks that have pursued acquisitions are just as likely to have focussed on products and services outside of their core offering. This reflects the reality that while consumers may be reluctant to move their savings beyond the vaults of the large institutions, they are more than happy looking to innovative outsiders to replace related services that might otherwise be offered by those banks, such as peer-to-peer payments and personal financial management. Recent examples of this in practice are Commonwealth Bank of Australia's foray into Buy Now, Pay Later with an investment in Swedish outfit Klarna, and BNP Paribas' majority stake in robo-advisor Gambit.
What factors will determine whether a 'craft banking' initiative is successful, and how will they go about disrupting themselves? First and foremost, attitudes must change. The organisation needs to realize and embrace the opportunity by evolving quickly, partnering, or acquiring new capacity. It also needs the self-awareness to stop thinking like a corporate and, crucially, the data and implementation capabilities to stop acting like one. A cleansed and curated data ecosystem, a data strategy which establishes highly personalised connections with their customers at scale and the skills to put it to use across every part of the consumer bank value chain are the critical ingredients – the hops and the malt, if you like – that will turn craft intentions into execution yielding a happy and loyal customer base. While the proliferation of 'craft' fintech will continue to grow, established banks have the huge advantage in that they currently have the customers and their data. By curating, understanding and taking control of this data to truly understand individual customers' needs and wants, a fresh 'craft bank' offer from an established bank will be just as tasty and refreshing as a small player trying to steal market share.
–
Quantium is a world leader in data science and artificial intelligence. Established in Australia in 2002 and now employing over 750 people, Quantium works with iconic brands in over 20 countries, partnering on their greatest challenges and unlocking transformational opportunities. Discover more about our Q.Refinery banking product that enables banks to harness their data to enhance the customer experience, reduce risk and realise growth.