How data science is empowering bank customers to take climate action into their own hands
Quantium's Green Score is a ground-breaking product that allows banks to leverage the power of transaction data to help their customers track and eliminate retail carbon emissions.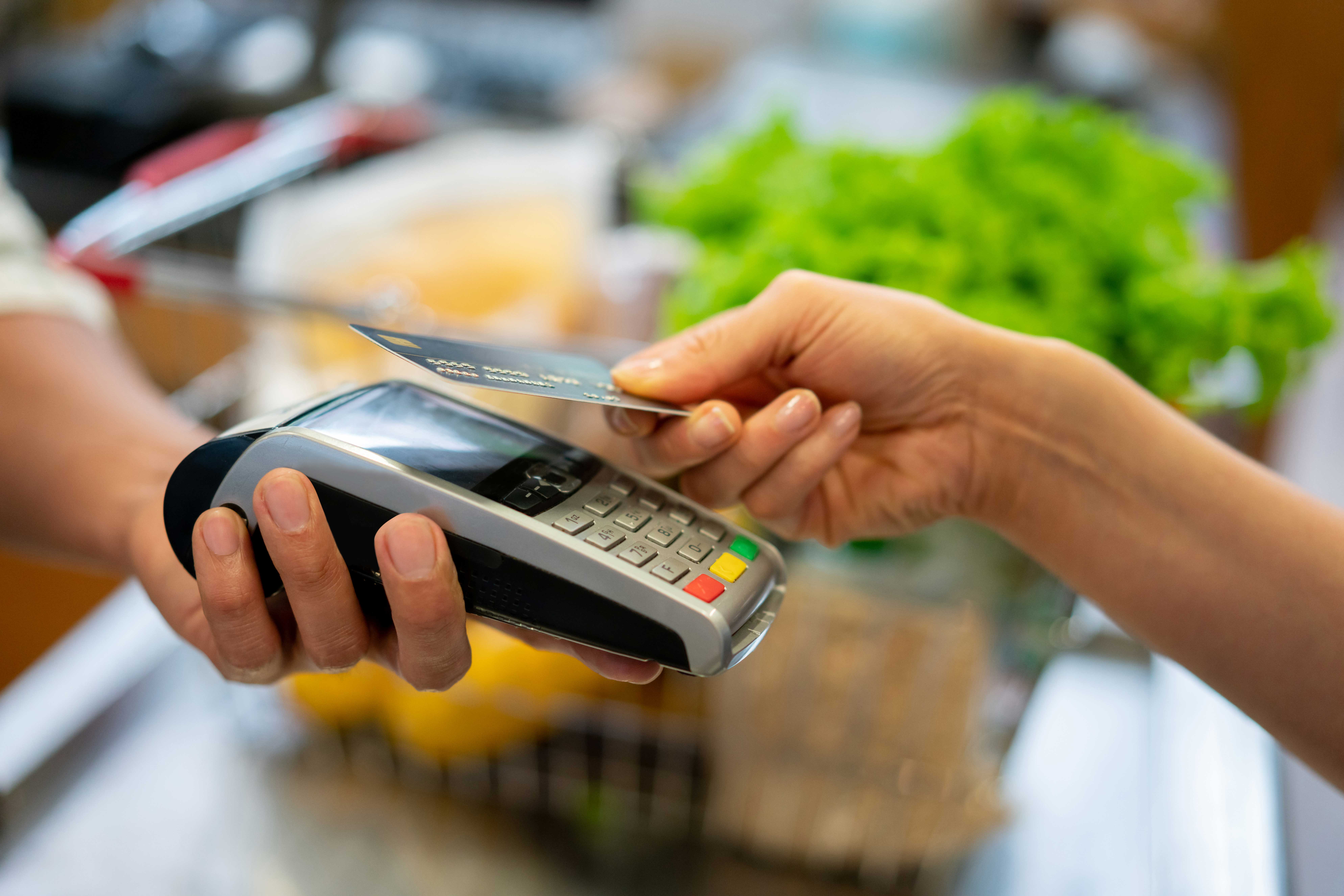 By: Vincent Brault 
Track, trace and eliminate. It's as valuable a strategy for tackling carbon emissions as it is for curbing the spread of coronavirus, and the research says that if individuals are provided with the right tools a large number of people believe that they have an important part to play. 
The problem, for most of us, is that our carbon footprint can be attributed to a broad range of consumption decisions that we make on a regular basis, the vast majority of which are exceedingly difficult to account for with the resources currently at our disposal. 
Bridging the measurement gap 
This lack of information presents a unique opportunity for banks to leverage the power of transaction data to help customers understand their carbon footprint and surface options to help them meaningfully reduce their impact. Unlocking this capacity requires a comprehensive approach to assess the impacts of different types of spend behaviour and accurately match those with customer transactions.  
At Quantium, solving problems like this is not only a core capability, it's part of our DNA, and we're happy to put our expertise to work on one of the most pressing issues of our time. This year, we're proud to introduce our Green Score, an analytical product with a proprietary methodology that processes raw transaction data to generate an estimate of customers' retail carbon emissions. 

Calculating the Green Score is a four-step process, with each stage utilising advanced machine learning engines: 
Refining raw data, using the power of Q.Refinery – our gold standard transaction data enrichment and customer attributes product – to map transactions to the correct brand, category and location. A major part of this process is the reclassification of Merchant Category Codes, which we've found to be incorrect as much as 30-40% of the time.
Applying carbon factors at the brand and category level to estimate the carbon emissions attributable to each transaction.
Correcting and enhancing these estimates, drawing on the best of our analytical capabilities and the universe of Q.Refinery outputs, for example by cross-checking airline expenses with the location of transactions, or by using average fuel transactions to estimate the size and emissions of the customer's vehicle.
Aggregating carbon emissions at the customer level, leveraging 

Q.Refinery

 customer attributes to adjust for demographic and behavioural differences in the population

.

 
The Green Score in action 
The Green Score is highly automated and able to operate in near real–time. It is effortless for customers, eliminating the hassle of populating data fields in online calculators and providing dynamic updates based on recent transactions directly into their banking apps.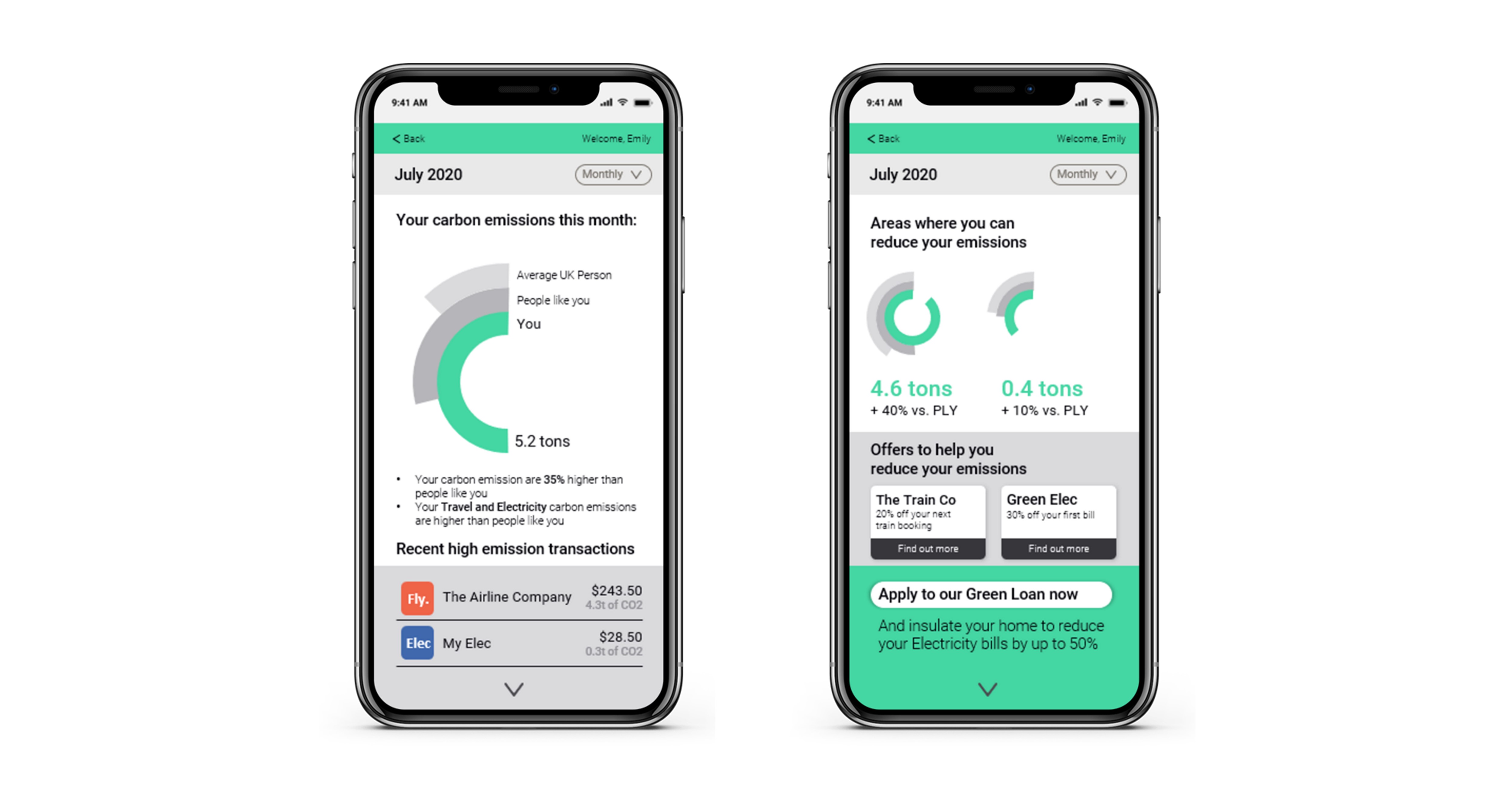 The score can be broken down into categories and benchmarked against similar customers to help individuals understand where they are most effectively and realistically able to reduce their emissions. In the future, there are boundless opportunities for integration into rewards programs, as well as with offers from banks and consumer brands to incentivise emissions reductions. 
We've already had the opportunity to deploy the Green Score on actual spend data, and the results have been exceptional. We've demonstrated that actionable insights can be effectively provided to customers which enable real behavioural change to reduce carbon emissions.  
Our results have also proven to be sufficiently comprehensive to allow for meaningful comparisons between customers, with estimated retail emissions accounting for ~70% of the total expected carbon emissions per capita in our test market. Thanks to this level of confidence we've been able to uncover some strikingly divergent carbon footprints, such as two customers with very similar total annual spend who demonstrated a 70%+ discrepancy in their emissions, due to differences in the way they allocate that spend across expense categories. 
A new era of carbon accountability 
To manage a problem, you need to measure it, and Quantium's Green Score represents a major step forward in assessing our individual roles in rising to the challenge of climate change.  
We envision a future, not far from now, where individuals can monitor their carbon emissions with the same diligence as progressive businesses already do today, all the while receiving intelligent suggestions as to how they can change their behaviours for the better. We anticipate that the effects of this innovation will ripple throughout the economy, as retail spend from carbon-conscious customers shifts towards less harmful options and businesses adjust to that change in demand. 
The task ahead of us is significant – for instance, it has been estimated that to limit warming to 1.5°C, the average person born today will only be able to emit one-eighth of the lifetime emissions of someone born in 1950, according to this study. But as we emerge from a period where collective individual action was called upon to limit another global catastrophe, many will be asking: "what's next?" 
These people will actively seek out the tools they need to make their difference, and we owe it to our businesses, and to the planet, to be ready when they call. 
If you're ready to leverage the power of your data for the good of the planet, we're ready to help. Get in touch with a banking expert today. EMEA | AUS | US | NZ