Five questions FMCG leaders should be asking right now
Karl Miklis highlights how swift and intelligent analysis of the best available data can bolster businesses for success over the coming months.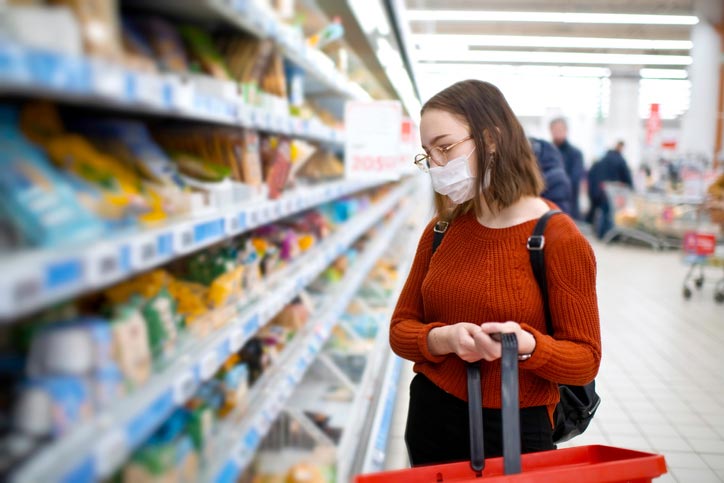 By Karl Miklis
Having navigated the immediate COVID-19 crisis management challenge, most FMCG companies are turning their attention to what's next.
Here are five questions you should be asking right now to position your business for success over the coming months.
As always, the answers lie not in gut instinct, but in the swift and intelligent analysis of the best available data.
Now we've flattened the curve, what's next?
Which single data point will have the most influence on the performance of your business over the next 6-12 months?
Yes, all your usual financial, brand and supply chain indicators remain crucial, but none will compare to the COVID-19 infection rate for overall impact in the coming months.
Why it matters
For the foreseeable future, the response of the Australian government to COVID-19 will determine what, when and how consumers buy your products and the resources they have available to spend. If you're not modelling infection rate scenarios and the probable impact of containment strategies on your categories, how can you be sure you're making the right decisions?
So what next?
Combine your key internal metrics with Quantium's leading pandemic modelling that uses the best-in-class retail and banking data, to enable quicker and more accurate decisions. We have developed a very comprehensive understanding of these infection rate scenarios, acting as trusted partners across multiple government agencies where our models are influencing the response to COVID-19. Find out more.
Is shopper behaviour becoming more predictable?
Our data shows that by the end of March, shoppers were dedicating around a third of their wallets to essentials like consumer goods, up from a fifth in the immediate pre-COVID 19 period. Since then, the percentage spent on essentials has trended down fast and is now converging on pre-virus levels.
On the surface, it's tempting to believe shopper behaviour is somewhat normalising; that panic buying is declining, and households are running down stocks. But only by diving deeper, can you really understand what's going on.
Why it matters
While social distancing measures will be continually recalibrated, they will persist for the foreseeable future. Widespread layoffs will further erode consumer confidence and, whatever some argue, no-one truly knows exactly how the unprecedented economic support package will play out in the marketplace.
Competition from out-of-home experiences will be muted for as long as many Australians remain largely housebound, freeing up the share of wallet to be spent on essentials or recreating eating and entertainment rituals at home. However, this will come as limited consolation for FMCG companies reliant on higher-margin out-of-home and convenience sales.
None of this is 'normal,' or indeed precedented, so you must stay on top of both the top-line trends and underlying drivers.
So what next?
Unlike market research, Q.Checkout allows you to unlock insights on the behaviour of 10 million shoppers in a timely manner so you can respond quickly to changing customer behaviour and outpace other brands. Leverage our best-in-class retail and banking data with market-leading data science and AI smarts to measure household stock levels, refine your demand models and predict what's next. Find out more
Have I won new consumers? If so, how do I keep them whilst continuing to satisfy my loyal shoppers?
By now, both your market segmentation and buyer personas are likely inaccurate. New consumers are shopping for both your categories and your brands. You may also have lost some consumers to products and SKUs that better suit the 'new normal'.
Why it matters
The approach you take over the next few weeks will determine which consumers you attract, keep and who you win back. It's critical that you understand who is really shopping both your brands and the broader category and evolve quicker than your competitors to service their needs. During a period of dynamic change, you need to build your go-forward strategy on an understanding of real purchase behaviour, not pen-portraits developed from market research alone.
So what next?
Build dynamic profiles telling you who your shoppers are, who's buying more or less, who you've won and who you've lost and why they're switching. Target lapsed buyers or new category entrants with perfectly timed messages or promotions via Q.Media's bespoke digital marketing segments, actionable via major digital and social media brands like Nine and Facebook. Find out more.
Do I have the right category strategies to win in the 'new normal'?
While recently customers had reduced opportunities for buying promotions, retailers have now returned to their full promotional programs and there is pent-up demand from consumers conditioned to buying non-staples at discounted prices.
Similarly, as consumers' needs change, there is always a role for new products and SKUs. However, for the foreseeable future, retailers will balance what innovation comes to market as they manage supply chain stresses and execution efficiencies.
Why it matters
Retailers will preference those suppliers who both clearly understand what's happening in-store and come with practical solutions that are simple to execute.
Every aspect of your product, innovation, promotion and go-to-market strategies should be up for review. Now more than ever it is important to know what's next and move quickly to capture the opportunity.
So what next?
Leverage Q.Checkout's detailed purchase data to understand which products and SKUs are working and why, and employ our deep customer analytics to determine the drivers of switching, who shops on-and-off-promotion and levels of untapped demand.
Combine retail and bank transaction data to map interrelationships between in-home and out-of-home purchasing and draw on the power of Q.Promotions' advanced models to refine trade spend as promotions come back to store. Find out more.
What does the shift to online mean for me, looking forward?
In terms of the total share of consumers' wallets, people are spending a great deal more online, including on food and liquor sales, which are up 72% against pre-virus levels.
Consumers have traditionally been slower to warm to online grocery shopping than in other retail sectors. But it would be naïve to believe that the many grocery shoppers who have established online accounts for the first time will never use them once the crisis abates. Many have enjoyed the experience and may never revert to prior norms. How much of the digital shift will endure?
Why it matters
During COVID-19, consumers will establish default shopping lists that could influence their behaviours for many months to come. FMCGs would be wise to consider the longer life-cycle value of an online acquisition when they calibrate their promotional strategies. Going hard early might well reap long term rewards.
Many in-store purchase drivers don't translate to the online environment. If you don't have an online category management strategy, now's the time to put one in place.
So what next?
Map how a shift to online grocery shopping will play out in your category and where to invest to win more than your fair share. Understand which of your consumers have moved online, what they are buying and why. Do they shop the same as in-store and what's driving their choices? Do they shop more or less often? How do promotions and page position influence them? Q.Checkout can answer all these questions and more. Find out more.
We're here to help
Talk to us today to understand how Australia's best retail and banking transaction data, combined with unparalleled analytics capabilities, can help you navigate successfully through COVID-19 and beyond. Contact us today.